Online Safety
We can only be successful in keeping children safe online if we work with parents to ensure the e-Safety message is consistent. It is important that parents speak to their children about how they can keep safe and behave appropriately online.
e-Safety is an important part of keeping children safe at Lea Valley Academy . We have extensive security measures in place in school, which are monitored to help safeguard pupils from potential dangers or unsuitable material. Any e-Safety incidents are recorded and managed. e-Safety is taught to all pupils explaining and demonstrating how to stay safe and behave appropriately online.
Please click on NSPCC link for further advice and guidance on how to keep our children safe online.
It's essential to be realistic - banning the internet or technology will not work and it often makes a child less likely to report a problem. Education around safe use is essential.
Search engines
Please note that no search engine is ever 100% safe but below provides some links to some "safer" search engines:
1-

Kidtopia


'Kidtopia is a Google custom student safe search engine for preschool and elementary students, indexing only educator approved web sites.'

2-

Kid's Search Engine


'KidsSearch.com is a Safe Search Engine for children. We use Google's Safe Search technology and advanced filtering tools on web content. We offer kid friendly links through our directory, each site is peer reviewed for appropriate content, usefulness and fun.'

3-

Teach the Children Well


'Teach the Children Well is a collection of links to sites carefully selected by a teacher for students as well as their parents and teachers. The site was designed for elementary grades but many of the sites will also be of interest to older students.'

4-

Kiddle


'Kiddle is a visual search engine for kids powered by Google, offering safe kids web, image, and video search. Results are vetted by editors.'

5-

DuckDuckGo


DuckDuckGo is not necessarily designed for kids but it does however offer features that allow users to search the net without compromising their private and personal information. DuckDuckGo does not store search history, doesn't run ads, and does not track users

6-

GoGooligans


GoGooligans is another kid search engine that provide a number of important features including: use Google index to retrieve results, apply different kinds of filtering features, excludes inappropriate sites and keywords, offers search in over 30 languages and many more.

7-

KidRex


'KidRex is a fun and safe search for kids, by kids! KidRex searches emphasize kid-related webpages from across the entire web and are powered by Google Custom Search™ and use Google SafeSearch™ technology.'

8-

Safe Search Kids


Safe Search Kids uses Google Safe Search to provide search results. It also provides other features for safely searching for images, videos and wikis.

9-

Fact Monster


'Fact Monster is a free reference site for students, teachers, and parents. Get homework help and find facts on thousands of subjects, including sports, entertainment, geography, history, biography, education, and health.'

10-

Cybersleuth Kids


'A comprehensive educational search engine, directory and homework helper for the K-12 student. Includes Subject specific videos, activities, printables, games and more'
offers a safer search option for children searching on the Internet. You can find out instructions here.
Internetmatters.org : Guides for step-by-step instructions to set controls on popular entertainment services & search engines.
Gaming
When children are accessing games, settings can be set up.
Websites for more information
Please click on the icon to go to the relevant site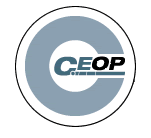 CEOP (The Child Exploitation and Online Protection Centre) delivers a multi-agency service dedicated to tackling the abuse and exploitation of children in the real and 'e' world. Often it is referred to as an online 999. By clicking on the button, young people and parents can get advice on a range of issues such as viruses, hacking and dealing with bullying online.

The "Thinkuknow" website is brought to you by the Child Exploitation and Online Protection (CEOP) centre.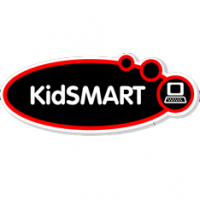 Kidsmart gives you lots of advice on how to stay safe online.
New e-Safety Portal for Parents and Schools – Internet Matters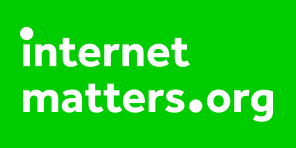 Internet Matters is a new online portal designed for parents to access simple, easy and practical advice about online safety for their children, right through from pre-school to teens. It provides tips on protecting children from online grooming, cyberbullying, privacy and identity theft and inappropriate content. Internet Matters is a not-for profit organisation set up by BT, Sky, TalkTalk and Virgin Media.

ParentINFO is a collaboration between ParentZone and CEOP. There are useful guides and articles on helping your child stay safe online.
Following documents are primarily aimed at helping parents and at-home educators